Rewards and benefits
Why join mycaudalie ?
Receive

complementary products

Early access

(Friends & Family, product launches)
Reward gifts levels
MYCAUDALIE loyalty program rewards you with exclusive gifts including full-size products.
Find all the gifts you can claim in your account !


100 points


200 points


300 points


400 points


700 points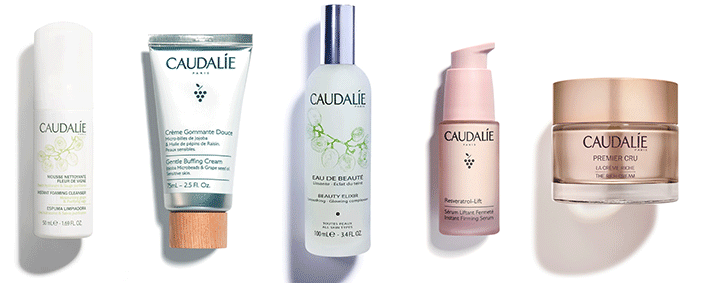 How do I earn points ?
PURCHASE products!
You can earn points on your spa treatments as well as products

All outer-packaging contains a unique code. Enter this unique code onto your online account to earn points on products bought in store.
How do I redeem my gift ?
Go to caudalie.com and connect to your account
Select your gift and add it to your cart
You want to buy other products
Add your products in your cart and complete your order
You will get free delivery in our Pickup point
You will receive your free gift within your order
You don't want to buy other products
Validate your cart and choose your pickup point
Validate your order and you will get a voucher by mail
Bring your voucher to your pickup point to get your free gift
More points, more perks!
Exclusive updates on products and skincare tips
Access to gift reward program
Early access (Friends & Family, new products...)
Invitations to exclusive events
A gift for your birthday
Free Shipping
0 purchases registered on your account
at least 1 purchase registered on your account
30 points

You`ll be a MYCAUDALIE member when you first purchase a product !
+ than 300 points earned in the past 12 months
30 points
Our answers to your questions
You have a question?
Your answer may lie in the frequently asked questions of the FAQ
See the FAQ